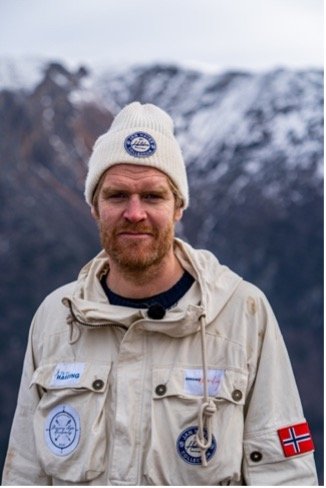 Fridtjof Nansen (1861 – 1930) was a Norwegian polymath and Nobel Peace Prize laureate. He gained prominence at various points in his life as an explorer, scientist, diplomat, and humanitarian.
He won international fame after an attempt to reach the geographical North Pole by harnessing the natural east–west current of the Arctic Ocean during his Fram expedition of 1893—1896. In the end, they 'only' reached a record northern latitude of 86°14′.
Nansen seriously considered also leading a South Pole expedition, and asked Colin Archer to design two ships for this purpose. However, these plans remained on the drawing board, and he ended up retiring after his return to Norway from the Fram expedition.
The first ever expedition to actually reach the geographic South Pole was led by another Norwegian explorer, Roald Amundsen. He and four others arrived at the pole on 14 December 1911, five weeks ahead of a British party led by Robert Falcon Scott as part of the Terra Nova Expedition.
With these stories and legacies as inspirations and guidelines, the two Norwegian explorers AK Glück-Teigland and Kjartan Bergsvåg will head out on their own expedition to reach the South Pole between November 2022 – January 2023.
They have named their expedition "Nansen 2022".
Finally, Fridtjof Nansen's ultimate dream will come true: he will also reach the South Pole – the one thing he never got to do.
The expedition route runs from the vast Hercules Inlet by the sea to the South Pole Point 2800 m above sea level. The route is approximately 1100 km long in an unmarked inferno of ice, snow and sastrugi. One expects about 40-50 days for the implementation. The trip is unsupported and is completed without any help other than their own feet and skis.
everviz is a proud sponsor of the Nansen 2022 expedition, and will be working with the crew to visualize and present data from the journey.