We have just launched our next generation export server. This article explains what the export server is, why we redesigned it and how you can use it.
What is the export server
Every time you download your project to use in print, slide deck, share by email or Social Media the export server is in action.
The thumbnails you see in your Projects dashboard are also created by the server.
The export server is included in all everviz pricing plans, and allows downloading charts and maps to image formats such as PNG, JPEG, PDF or SVG.
Why we redesigned it
Since everviz originated from the Highcharts family we have up till now used the Highcharts export server for creating images. The previous server was missing some capabilities that were important for our customers, so we decided to redesign a new export server tailor made for everviz.
Improvements
The new server supports downloading charts and maps to PNG, JPEG, PDF or SVG.
The following features are included in the redesigned version:
It is now easier to find the project you are looking for in your Projects dashboard as the new export server can generate thumbnails for:
Charts that is linked to a live data source
Tables
Layouts
Usage
To download your chart or map as an image, Click on the hamburger menu in the top right in the preview and choose your desired format: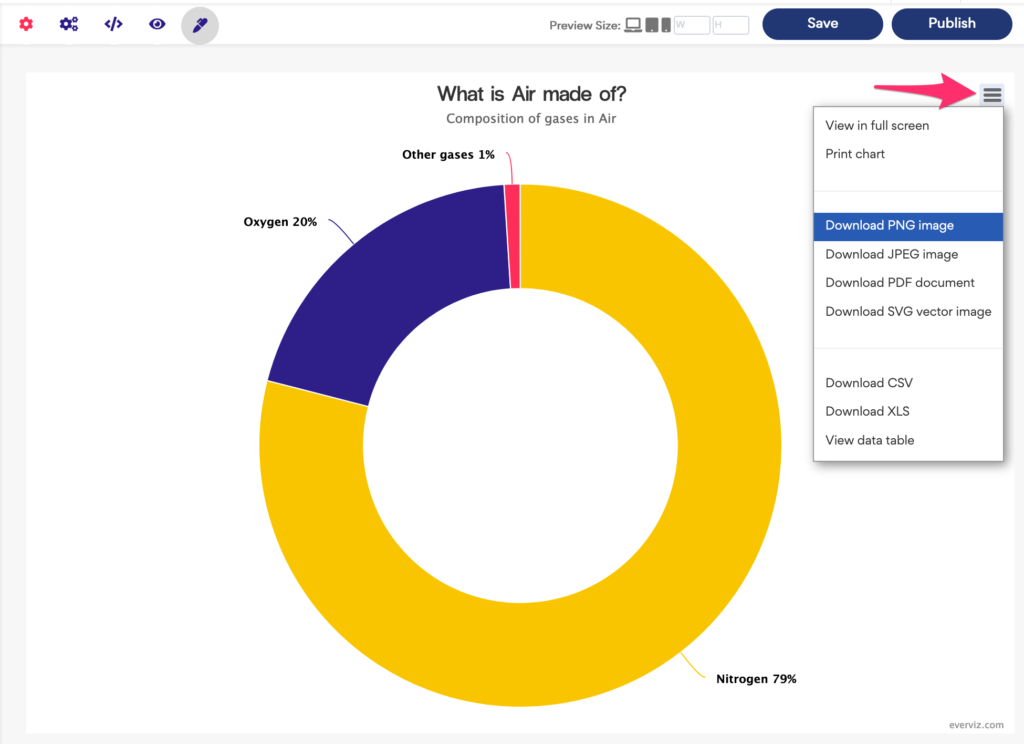 Enable exporting if you don't see the hamburger menu
Go to Customize -> Basic -> Exporting and tick the Enabled exporting option.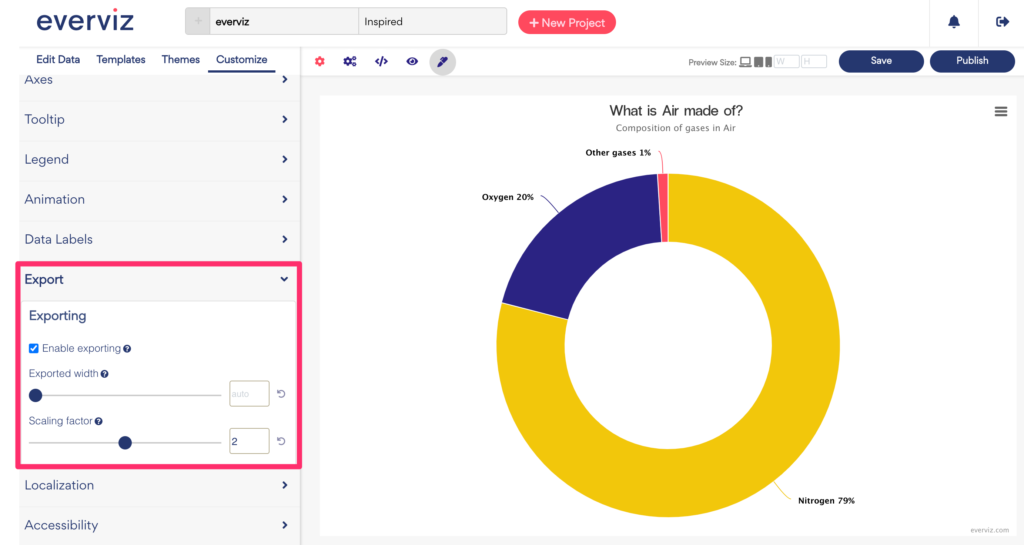 You can also control the size of the downloaded image by setting a custom width in pixels or adjust the scaling factor.